A totally random post for today, cause I feel like it ;)
Now come on, admit it:
you're a chocolate w**re and you're lovin' it!
I won't lie for myself; if chocolate was a man, I would marry him right away!
Me, who feels kind of iffy about the whole concept of marriage...
But that's another subject- K. if you're reading this, I still love you baby!
I think of chocolate as one of God's most exceptionally soul-pleasing flavours, and sometimes I wonder how those ancient civilizations like the Greeks or the Romans lived their lives without ever having tasted any of chocolate's goodness!
Nope, chocolate didn't have a part in Julius Ceasar's diet...
Facts about me and my relationship with the aforementioned God's food: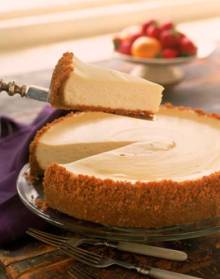 1. As much as I enjoy eating chocolate truffles, I don't usually opt for chocolatey desserts. If I had to choose between a moist and gooey chocolate brownie deep-dish and a good old-fashioned lemon cheesecake, I would go for the latter.
2.
Same goes for bars of chocolate- I don't loathe them per se, it's just that I'm more fond of small chocolate treats rather than a whole bar of chocolate that makes me feel full just by the look of it...
3. I've also come to realise that I don't fancy those mass produced (and world-wide advertised) chocolate candies like Mars, M&Ms, Kinder chocolates, etc. I'm sorry to spoil it to their fans, but this stuff isn't the real thing... It's pure sugar with a hint of chocolate essence :(
4. Nevertheless, I don't say no to the old-fashioned Ion Noisetta or Paulidis Tzokonda chocolate sweets, as I have grown up with those cult flavours; a bite of these brings me back to my innocent childhood years, when my grandparents used to treat me with these ;)
5. The best (in my opinion) widely available chocolate candy is Baci truffles. They have the perfect balance of bitter cocoa, sweetness and praline flavour. Oh, and the little sheets wrapped inside the candy which read famous sayings about love can't be overlooked, either! I'm always in the hunt of Oscar Wilde's paradoxal quotes ;)
Now, I'm not gonna hide any longer;
the reason behind this euphemistic post on chocolate is this:
These are little treats that my sister brought from her trip to Belgium!
The cute little box with the red rose on the lid is aaaaall mine!!!
Ain't gonna share it, sorry mum...
She also brought some mouth-watering Godiva truffles but there was no evidence left to photograph it, we ate it all!
Now tell me your chocolate favourites, I'd love to know!
I hope I didn't make you crave for something sweet in the middle of the night, I hate that feeling...
Especially when there's nothing sweet in my cupboards :(
CBSG5861